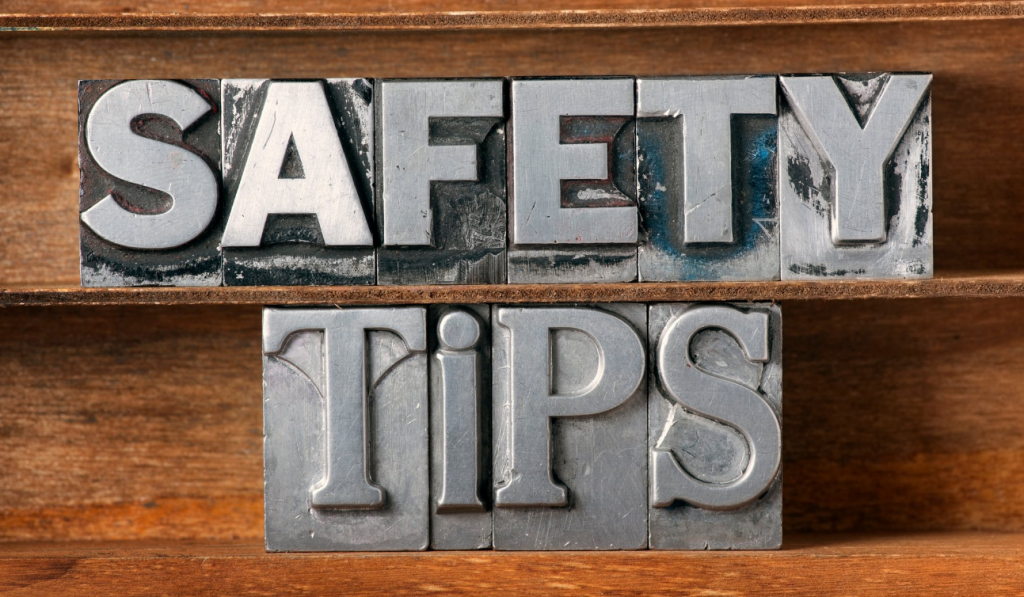 TELEMARKETING SAFETY AND FRAUD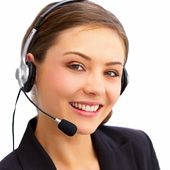 Callers claiming to represent everyone from police officers to the disabled take advantage of the public's sympathy and generosity to the tune of billions of dollars each year.  They also offer miracle cures for everything from baldness to cancer, vacation time shares, sweepstakes prizes, chances to earn enormous profits from no-risk, high-yield business and investment opportunities, etc.  Be suspicious of all solicitors, especially if the caller:
Says you have won a prize or lottery but asks you to send money first or provide bank account information.
Says you have to act right away.  Remember, if it's a good deal today it will still be a good deal tomorrow.  Don't let anyone rush you into signing anything.
Says you have won a prize but asks you to send money first.
Says you have to act right away.
Fails to identify the sponsor, uses a variation of an official or nationally-recognized name, e.g., Salvation League instead of Salvation Army.
Offers to have someone pick up a cash payment from your home.
Says he or she is a law enforcement officer who will help you for a fee.
Requires you to attend a sales meeting.
Directs you to dial a pay-per-call 900 number.
Delays the delivery or a product or prize, etc.
Says he or she is calling from the Security and Fraud Department of your credit or debit card company and asks you for the 3-digit security number on the back of your card to verify your possession of the card to aid it in a fraud investigation.
Says that Medicare now requires a National ID Card and offers to provide one for a fee.
Says he or she is a U.S. Food and Drug Administration (FDA) agent or official and that you must pay a fine because you have bought or attempted to buy discounted prescription drugs from a foreign pharmacy.  Report such calls to the FDA Office of Criminal Investigations at (800) 521-5783.
Hang up immediately if the caller is rude or threatening.  And report any threatening calls to the Westport Police Department on its non-emergency number, (812) 222-4911.
The following tips will help you resist these criminal appeals:
Never give your credit or debit card, checking account, Social Security or Medicare number, or any personal information to an unknown caller.  Just say "no" and hang up on anyone who asks for personal information.  Don't ever assume a friendly voice belongs to a friend.
Never give out the 3-digit security number on the back of your credit or debit card unless you have initiated a card purchase and the seller asks for it to verify your possession of the card.
Ask a charity to send written information about its finances and programs before making any commitments.
Call the Better Business Bureau (BBB) of Central Indiana at (855) 833-1173 to check on any unsolicited offers.  Or visit its website at https://www.bbb.org/local-bbb/bbb-serving-central-indiana for general consumer information and tips on avoiding various types of fraud.
For additional information contact the Federal Trade Commission (FTC) Consumer Response Center at (877) 382-4357 and www.ftc.gov, Federal Communications Commission Consumer Center at (888) 225-5322 and www.fcc.gov/ccb/consumer_news/, and the Indiana Department of Consumer Protection Information Center at https://www.in.gov/attorneygeneral/2350.htm.
Call the Health Insurance Counseling and Advocacy Program's Senior Medicare Patrol (HICAP/SMP) at (800) 434-0222 to check on any solicitations regarding Medicare.
And be sure to list your home and mobile phone numbers free on the National Do Not Call Registry to reduce pre-approved credit offers and telemarketing calls.  Call (888) 382-1222 or register online at www.donotcall.gov.  Telemarketers check the registry every 31 days so it may take that long before your numbers are removed from their call lists.  This should stop all but exempt calls from nonprofit groups, charities, political organizations, survey companies, and companies you have dealt with recently or signed a contract with that includes permission to call you.  If telemarketers ignore the fact that your numbers are on the registry you can report them at the above number or website and sue them for violating your rights.  For this you'll need to keep a record of their names and the dates of the calls.  If you receive non-exempt recorded telemarketing solicitations known as robocalls, now banned by the FTC, you can file a complaint with the FTC online at www.ftc.gov or by phone at (877) 382-4357.
In a relatively new scam criminals use Voice Over Internet Protocol (VOIP) technology to make telephone calls from anywhere in the world pretending to be a legitimate business, often using a fraudulent called ID matching the identity of the misrepresented company.  This scam called "vishing" or "voice phishing," directs recipients to call an illegitimate telephone number where they are tricked into giving up personal information.  They might receive an urgent recorded message telling them that their credit card has been compromised and directing them to call the following telephone number immediately and punch in their 16-digit account number to verify their identity.  The best defense against vishing is to treat any unsolicited telephone message with suspicion and only give your personal information out when you have initiated the call and are sure the other party is legitimate.