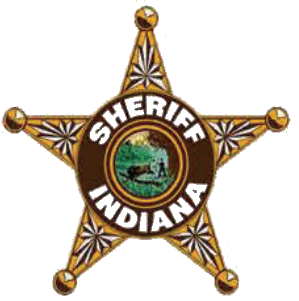 THE DECATUR COUNTY SHERIFF'S OFFICE IS SEEKING HIGHLY QUALIFIED CANDIDATES FOR THE POSITION OF DETENTION DEPUTY. DECATUR COUNTY LIES IN THE HEART OF SOUTHEASTERN INDIANA. DECATUR COUNTY IS A MOSTLY RURAL FARMING COMMUNITY, DOTTED WITH HISTORICAL LANDMARKS, AMONG A FEW MAJOR MANUFACTURING PLANTS. DECATUR COUNTY OFFERS A SMALL-TOWN LIFESTYLE WITH EXCELLENT SCHOOLS AND AFFORDABLE HOUSING, AND INTERSTATE 74 PROVIDES READY ACCESS TO INDIANAPOLIS AND CINCINNATI WITHIN ABOUT ONE HOUR. FOR ADDITIONAL INFORMATION ABOUT DECATUR COUNTY AND GREENSBURG, THE COUNTY SEAT, PLEASE VISIT HTTPS://VISITGREENSBURG.COM/.
AS A DETENTION DEPUTY YOU WILL:
• INTERACT WITH INMATES
• ASSIST INMATES WITH PROBLEM SOLVING SKILLS
• RECEIVE TRAINING IN PHYSICAL TACTICS, HANDCUFF USE, PEPPER BALL USE, AND PEPPER GEL USE
• ENHANCE YOUR INVESTIGATIVE AND REPORT WRITING SKILLS
• TRANSPORT OFFENDERS TO OTHER FACILITIES IN INDIANA AND TO/FROM COURT
• CONDUCT FACILITY CHECKS REGULARLY.
• EXCELLENT BENEFIT PACKAGE WHICH INCLUDES:
• MEDICAL, DENTAL, & VISION INSURANCE
• FULL TIME, 12-HOUR ROTATING SHIFTS, 80HR. BI-WEEKLY PAY, ONLY WORK 182 DAYS A YEAR, AND EVERY OTHER WEEKEND OFF.
• 6 EXTRA BONUS DAYS AT THE BEGINNING OF THE YEAR FOR HOLIDAY
• 1ST YEAR OF SERVICE 6 DAYS PAID VACATION
• 2ND YEAR OF SERVICE 12 DAYS PAID VACATION
• 3RD YEAR OF SERVICE 17 DAYS PAID VACATION.
• PAY BEGINS AT $38,500 A YEAR.
• OPPORTUNITIES WITHIN THE DETENTION CENTER INCLUDE INCENTIVE PAY FOR EXTRA DUTIES, THE OPPORTUNITY TO BUILD A CAREER PATH THROUGH THE RANKS OF DETENTION DEPUTY, CORPORAL, ASSISTANT COMMAND AND COMMANDER, AND SHIFT DIFFERENTIAL FOR NIGHT SHIFT. UPON COMPLETION OF TRAINING, YOU MAY BECOME A SPECIAL DEPUTY. FIREARMS TRAINING WILL BE PROVIDED FOR SPECIAL DEPUTIES THAT PERFORM TRANSPORTS.
• APPLICANTS MUST BE 18 YEARS OF AGE AT APPOINTMENT.
CLICK HERE TO DOWNLOAD THE POSITION INFORMATION
IF YOU ARE INTERESTED IN THIS POSITION PLEASE DOWNLOAD AND COMPLETE THE APPLICATION BELOW AND BRING WITH THE OTHER REQUIREMENT STATED IN THE POSITION VACANCY REQUIREMENTS.