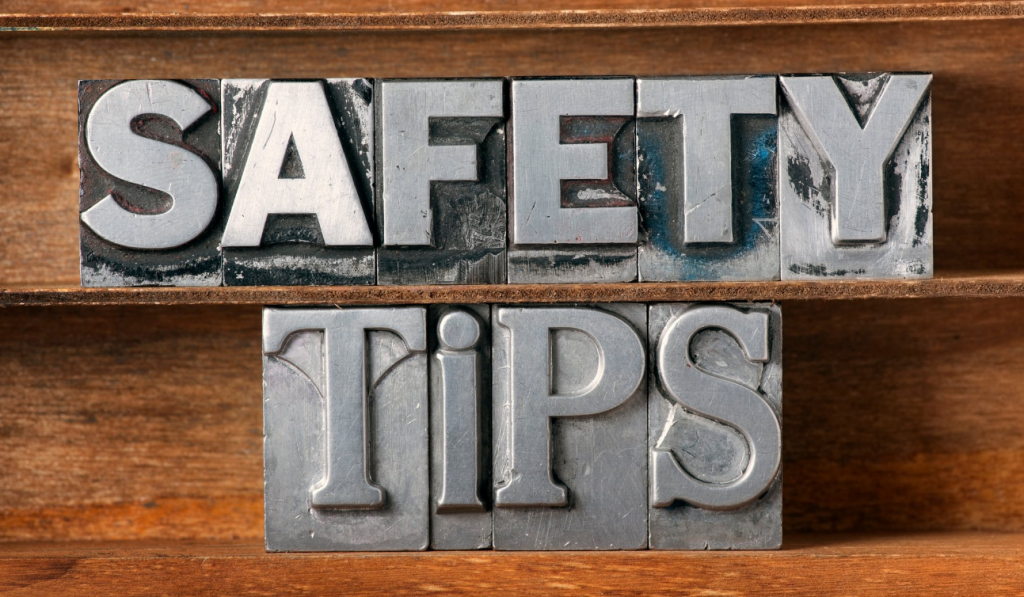 DOMESTIC VIOLENCE
RESTRAINING ORDERS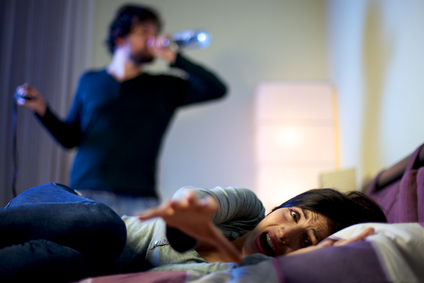 And What Every Woman Should Know About Protection Orders
WHAT IS A PROTECTION ORDER?
It's a document issued by a court, to help you protect yourself from someone who is abusing or harassing you. Any adult may petition a judge for an "order of protection" if he/she has been
A PROTECTION ORDER CAN HELP:
SET LIMITS – For example, it can require the abuser to keep away from you and your home.
SEND A STRONG MESSAGE – Getting a protection order lets the abuser know you won't put up with abusive behavior.

WHY LEARN ABOUT PROTECTION ORDERS?
Because they can be useful tools for ending – or preventing -abuse.
Abuse Can Take A Terrible Toll On Your:
SELF-ESTEEM – Abuse can make it hard for you to feel good about yourself. you may even come to believe that you deserve the mistreatment –that's never true!
HEALTH- Physical abuse can lead to serious injury –or death. But any kind of abuse creates emotional stress, which can damage health in many ways.
LIFE – Living with abuse — or the threat of abuse — can be a nightmare for you and your whole family.
CHILDREN'S FUTURE – Living in an abusive household makes a child more likely to continue the pattern of abuse –either as victim or abuser.

LEARN TO RECOGNIZE ABUSE
The first step to getting a protection order is deciding whether you need one.
A. PHYSICAL ABUSE and the fear it creates can effect every aspect of a woman's life. Physical abuse includes:
hitting
using a weapon
shoving
twisting an arm
choking
holding a woman against her will
B. EMOTIONAL ABUSE may be more difficult to recognize than physical abuse, but emotional abuse is just as serious. Emotional abuse includes:
making threats.
Humiliating a woman by putting her down, calling her names, telling her she's selfish, not good enough, etc.
Taking or destroying a woman's personal property.
Forbidding her to leave the house or see friend.
C. SEXUAL ABUSE can involve a female of any age — single or married. It can include:
Rape (sex forced on a person, whether or not the 2 people are partners)

Pressuring a person to have sex.

Making comments or behaving in ways that make a woman feel like a sexual object.
D. STALKING is a pattern of harassing a woman. In Tennessee, stalking is a crime. It can involve:
Following a woman in public.

Making threats over the phone.

Calling repeatedly or at inappropriate times (the middle of the night, for example)

"Staking out" a woman's home or workplace. In many cases, a woman who is being stalked is in great danger. Stalking often leads to a violent crime.

FALSE HOPES CAN BE DANGEROUS
A woman who believes the abuse will stop by itself or become less frequent is putting herself at risk. The abuser may apologize and promise it won't happen again, but in most cases the abuse continues and even gets worse.
WHAT CAN A PROTECTION ORDER DO?
Every state is different, but in many places a protection order can require an abuser to:
STAY AWAY FROM YOU–at home, at work and anywhere you go. A protection order can also prohibit the abuser from contacting you by telephone or mail.


MOVE OUT, if the two of you live together, whether as partners or just house mates, you can ask that a police officer be on the scene when the abuser collects his belongings.


GET INTO A COUNSELING PROGRAM that focuses on battering, substance abuse or both, if appropriate.


IF CHILDREN ARE INVOLVED, A PROTECTION ORDER MAY ALSO:
GIVE YOU TEMPORARY CUSTODY – This generally lasts until the court makes a final decision about custody.


REQUIRE SUPERVISED VISITS – The abuser can be barred from spending time with his children unless a worker from a social service agency is present.


ORDER CHILD SUPPORT PAYMENTS – The abuser may be required to send you money each month to help meet your children's needs for food, clothes, medical care, etc.
BUT A PROTECTION ORDER CAN'T GUARANTEE YOUR SAFETY
An abuser can be arrested for violating the order, but it's not always possible to prevent a violation.
BUILD YOUR CASE
It may help you in court, if you decide to apply for a protection order.
NOTIFY THE POLICE – If possible, call the police during an incident of abuse or immediately afterward. The sooner you notify them, the stronger your case will be if you go to court. Get the responding officers' names.
GATHER EVIDENCE – This will also help to make your case stronger.

 

Try to:
Have a friend to take photographs of your injuries right after an incident of physical abuse — or ask the police to do it. Be sure to note the time and date the photos were taken.
Save torn or bloody clothing and anything else that could serve as evidence of abuse.
HOW TO APPLY FOR A PROTECTION ORDER
FIRST, GET ADVICE – Talk to the police or call a local women's shelter.
Find out:
What a protection order can and can't do for you.
What procedure to follow for getting a protection order in your area.
Which court provides the proper forms. (You may be able to choose between civil, criminal and family court.)
FILE THE FORMS – You may obtain the form from the Court at the Court House in Gallatin. (phone # 452-4310) Or you may obtain the form from a law enforcement agency BUT the form must be signed before the clerk at the Court. You will be asked to write about the abusive treatment you suffered. Provide as many details as you can. Include the dates of any instances of abuse. If the abuse affected your children, write that down too. Ask the court clerk to help you file the forms.
GO TO YOUR HEARING: An emergency protection order may be issued immediately and stay in effect until your hearing. The hearing will take place within a few weeks of the day you file. At the hearing, the Judge will determine whether or not to issue a FULL ORDER OF PROTECTION. The Full Order of Protection is good for 180 days. You may file addition petitions near the end of the 180 days if necessary.
Be sure to:
Arrive on time. (If you miss the hearing, your case will be dismissed)
 Dress neatly.
Speak clearly and speak only to the judge.
Try to stay calm. Remember, the abuser will probably come to the hearing and may say things that upset you.
AFTER YOUR HEARING, ASK THE COURT CLERK FOR A CERTIFIED COPY OF THE PROTECTION ORDER.

DO YOUR PART
To see that the protection order works. Enforcing a protection order is a team effort.
Remember To:
REPORT ANY VIOLATION OF THE ORDER – to the police immediately. If you don't take the order seriously, the police or court may not either.


CARRY YOUR PROTECTION ORDER WITH YOU at all times. The police will be more likely to make an arrest if they see that a protection order is in effect and has been violated.


AVOID MAKING DELIBERATE CONTACT with the abuser. A protection order tells the abuser to stay away from you, but you're expected to live by the "no contact" terms, too.

PLAN FOR YOUR SAFETY
Remember — a protection order is only a piece of paper. Take other steps to protect yourself.
If You Don't Have A Protection Order:
PLAN FOR A QUICK ESCAPE – Going to a woman's shelter or the home of family or friends may be the first step in escaping an abusive situation.
Try To:
Pack a suitcase, and leave it with a friend or neighbor.
Hide an extra set of car keys.
Put aside emergency money and any important papers you'll need.
Plan where to go and how to get there, at any time of the day or night.
EVEN IF YOU DO HAVE A PROTECTION ORDER, IT'S A GOOD IDEA TO KEEP EMERGENCY NUMBERS HANDY.
Make sure you have numbers for:
The Police
An Ambulance
A battered women's hotline
INSTALL SECURE LOCKS ON DOORS AND WINDOWS – Keep your house locked at all times, and consider installing a peephole in your front door. Never let the abuser in –for any reason.
IF YOU HAVE CHILDREN AND DECIDE TO LEAVE, TAKE YOUR CHILDREN WITH YOU.

SOME QUESTIONS AND ANSWERS
WHO CAN FILE FOR A PROTECTION ORDER? – Each state has its own rules. Depending on where you live, you may be eligible for a protection order even if:
You're not married to the abuser
You don't live with the abuser
Your partner is a woman
The abuser is your own child.
WOULD IT HELP TO GET A LAWYER? Getting legal counsel is a good idea, but it doesn't necessarily mean hiring a lawyer. Women's shelters often have legal advocates who can answer questions and even go to court with you. If you decide to find a lawyer, look for one with experience in family law.

DOES IT COST ANYTHING TO FILE?
There is no cost to file the initial application. However if the Judge determines at the hearing that the application was filed without just cause, he may order the applicant to pay the cost of the service of the papers.

RESOURCES OF AVAILABLE SHELTER AND ASSISTANCE

EMERGENCY: 911

COUNSELING/SUPPORT GROUPS:
New Directions of Decatur County – 1-812-662-8822
Salvation Army -1-800-336-4547
Parental Stress Help Line- 1-800-367-2543
Adult Abuse Hotline (Division of Aging) – 1-800-392-0210
Alcohol and Drug Abuse Referral Hotline – 1-800-252-6465
National Organization for Domestic Abuse – 1-800-879-6682
Alliance For The Mentally Ill – 1-800-677-6442
Catholic Charities – 1-800-666-9990
Cocaine Hotline – 1-800-662-HELP
Veterans Information – 1-800-392-3761
Vietnam Outreach Program – 1-800-231-1263
Youth Crisis & Runaway – 1-800-HIT-HOME