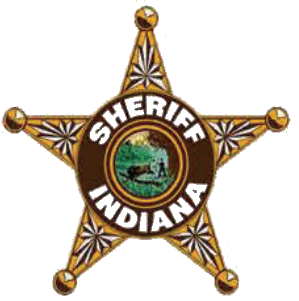 911 COMMUNICATIONS CENTER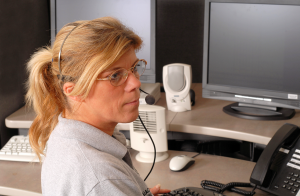 The Decatur County Sheriff's Department has a system by which people that have a child or relative with a mental disability can register needed information with 911.
All that is required is that someone come to the Sheriff's office and fill out an information sheet.
It provides responding emergency units with the information concerning the mentally disabled person prior to the unit's arrival.
It is very helpful to us and them.
——————————————————————————–
The Public Safety Communications Section provides support and assistance to those Public Safety Agencies operating within the county.
In any emergency situation, seconds can mean the difference between life and death. Our center provides the citizens of Decatur County with the quickest possible response to any kind of emergency.
Requests for emergency services — including law enforcement, fire suppression and emergency medical services — are received at one central location. Those requests are then prioritized in accordance with established policies and procedures, with the appropriate agency dispatched depending upon jurisdiction.
Anyone who has ever had to call 911 knows the value and dedication of the Telecommunication (Dispatch) Operators.
The nation-wide emergency public safety number, 9-1-1, is for emergencies only.
What is an emergency? An emergency is any crime, medical situation or fire that is in progress or any crime that has just occurred and the suspect is still on the scene or there is a possibility of apprehension, and any personal injury accident or any accident including any of the above criteria.
What is an Emergency?
Some more specific examples are…
Crimes in progress

Suspicious activity (Prowlers, someone unfamiliar in the neighborhood)

Medical emergencies

Fires

Serious accidents / injuries

Person shot / shots fired

Person stabbed

Robbery / burglary in progress

Natural disasters (tornadoes, earthquakes, etc.)

Fights

Live wires down

Other Questions most often asked by the community:


Q. Why does it take so long to get a dispatcher to answer when I'm calling 911 or the 222-4911 non-emergency number?
A. It seems like an eternity when there is an emergency and one is waiting for a response. In reality it is only seconds. PLEASE DO NOT HANG UP. Stay on the line as the telephone system is programmed that the next available telecommunicator will answer your call. If you hang up and have to call back your call will go to the end of the line and many other callers will be ahead of you. Again, DO NOT HANG UP. The emergency 911 calls take priority over the non-emergency 663-8125 number. If you cannot get through on the non-emergency number, you will know it is a very busy shift. As it is not an emergency try to call again, later.

Q. Why are Telecommunicators so abrupt with callers?
A. The telecommunicators have a very serious job to perform and are responsible for quickly obtaining answers to specific questions. They concentrate on getting the facts and acting promptly. This sometimes is mistaken for rudeness. Protecting victims, law enforcement officers and fire department personnel is among the main objectives. Following orders established by law enforcement officials helps ensure this objective.

Q. What Information should I provide when calling 911?
A. Please be prepared to give as much information as possible. There are six W's the dispatcher will ask. WHERE (the location must be confirmed), WHEN (is it occurring now?), WHO (is involved) and any description you can provide should be relayed as quickly as possible in order that the appropriate response can be dispatched. If you do not know the exact address of the emergency be prepared to give the nearest intersection, landmark or some other identifying criteria. In addition, WHAT (is going on), Welfare (of victims, in order to determine what type of response is needed) and WEAPONS (if any, are involved. This is for officer and citizen safety and determines priority).